Certifications & Compliance
Certification and Compliance Program
At BlueSky Solutions we care about the impact our company has on the environment and the wider community – both local and worldwide.  We focus on responsible recycling, which means managing, processing, and ensuring end-of-life materials are handled in a way that is safe for our workers, the environment, and the public.  Having a safe workplace and sustainable business practices are guiding principles of our company.
Passion for these ideals is a good starting place, but we know that it is through hard work and continuous improvement that we grow as a company and have a lasting positive impact.  Through policies, trainings, and continually adjusting and improving our Environmental Health and Safety (QEHS) management system, we put our values into practice and promote safe and sustainable operations at our facilities. We are dedicated to environmental stewardship, occupational health and safety, and responsible recycling practices.
We undergo rigorous 3rd party audits annually, allowing transparency of our processes and material management throughout the recycling chain.  We also complete annual internal audits to self-check compliance and determine areas for improvement.  In addition to holding ourselves to the highest standards for material management, we expect the same of those we work with, and have strict requirements and vetting standards.  At our annual Management Review Meeting we evaluate our QEHS system and secure support for new QEHS initiatives.
A great company is made up of great individuals.  Our staff is knowledgeable and passionate about safe, sustainable, and responsible recycling practices.
BLUESKY – Raleigh
2201 South Wilmington Street, Suite 100
Raleigh, NC 27603
+ Collecting
+ Sorting
+ Demanufacturing
+ Secure Data Destruction
+ Shredding
+ Refurbishing
+ Packaging
+ Shipping
+ Resale of Electronic Assets
BLUESKY – Charlotte
5019 Hovis Rd Suite G
Charlotte NC 28208
+ Collecting
+ Sorting
+ Demanufacturing
+ Packaging
+ Shipping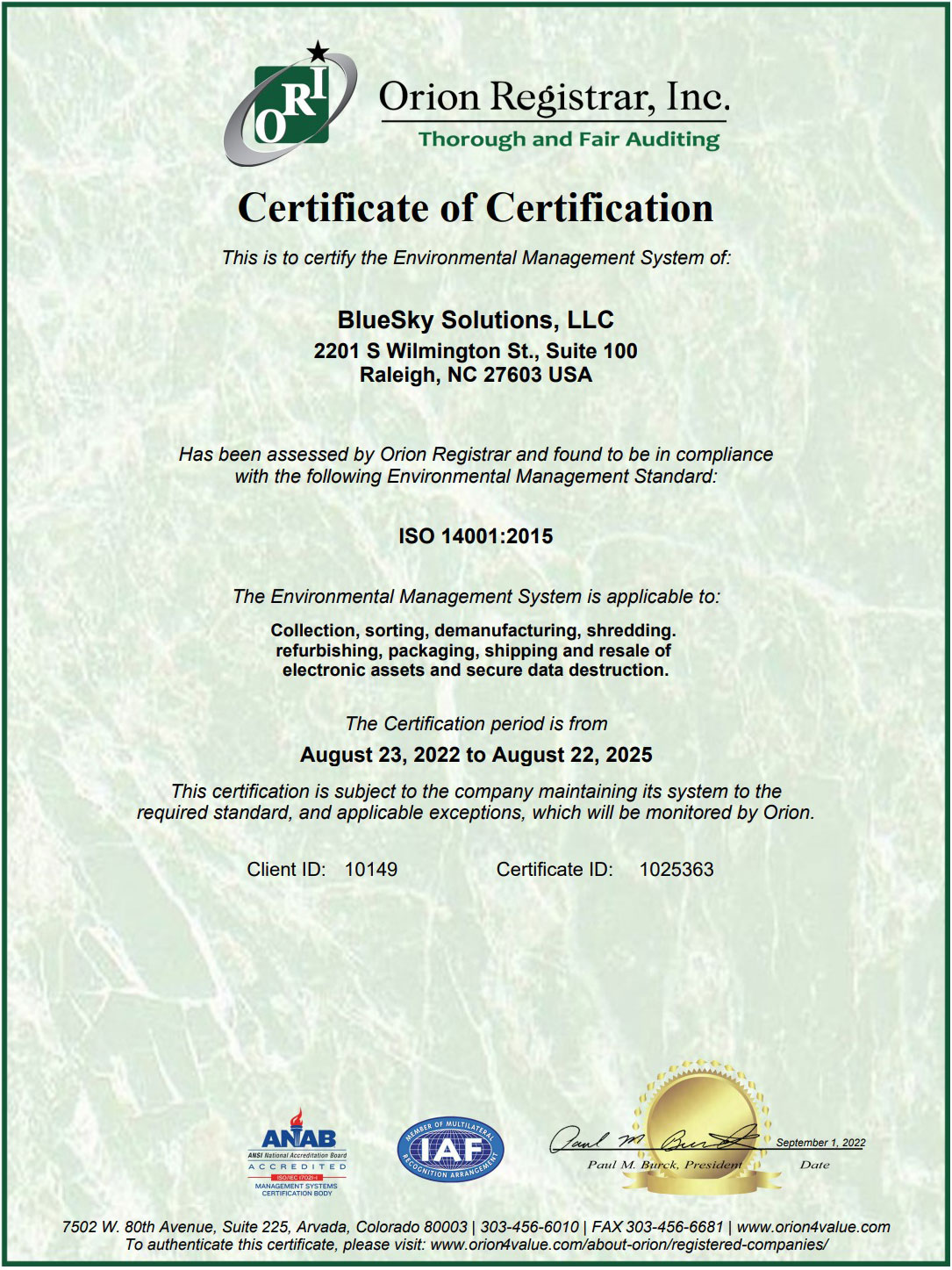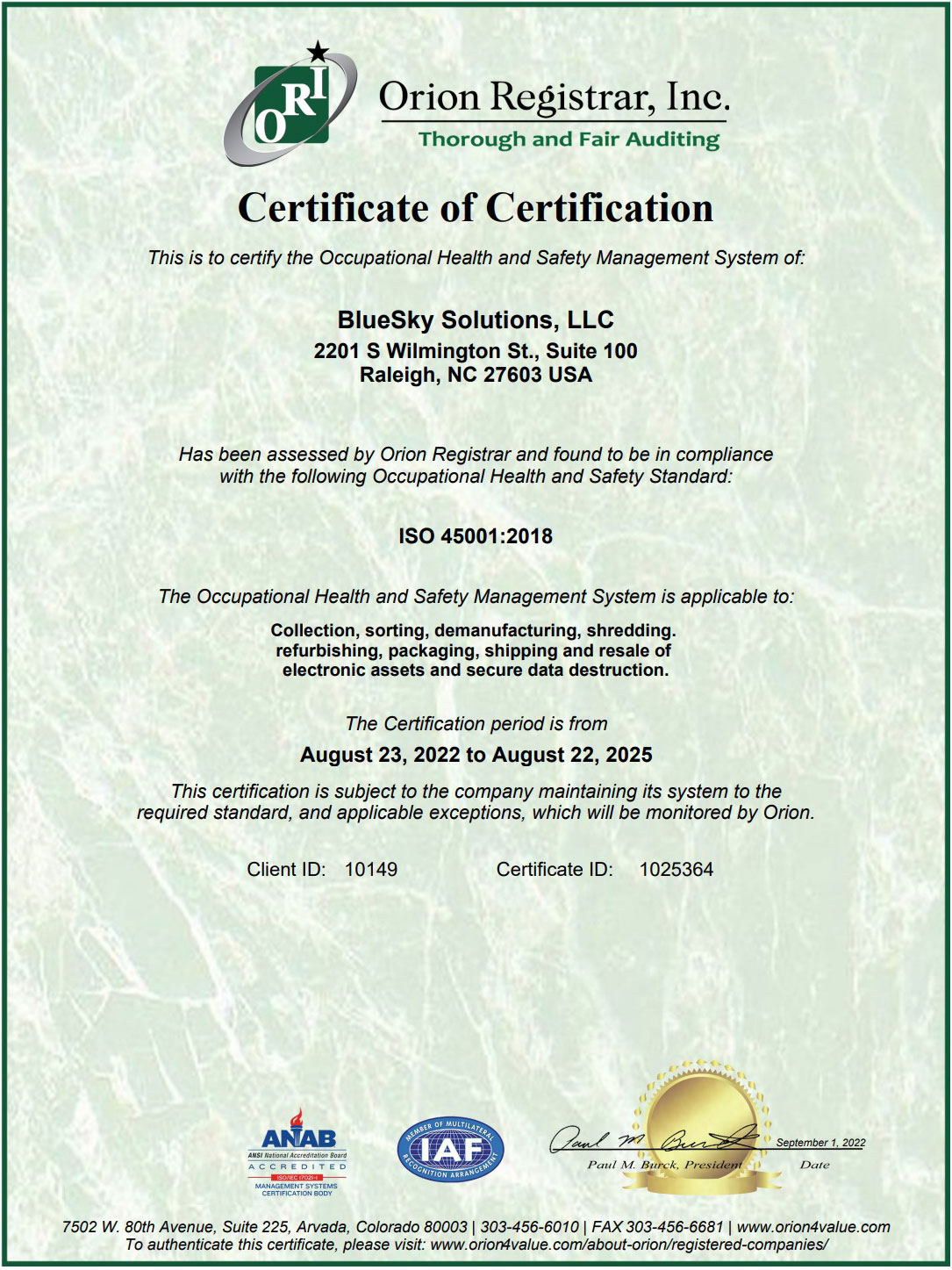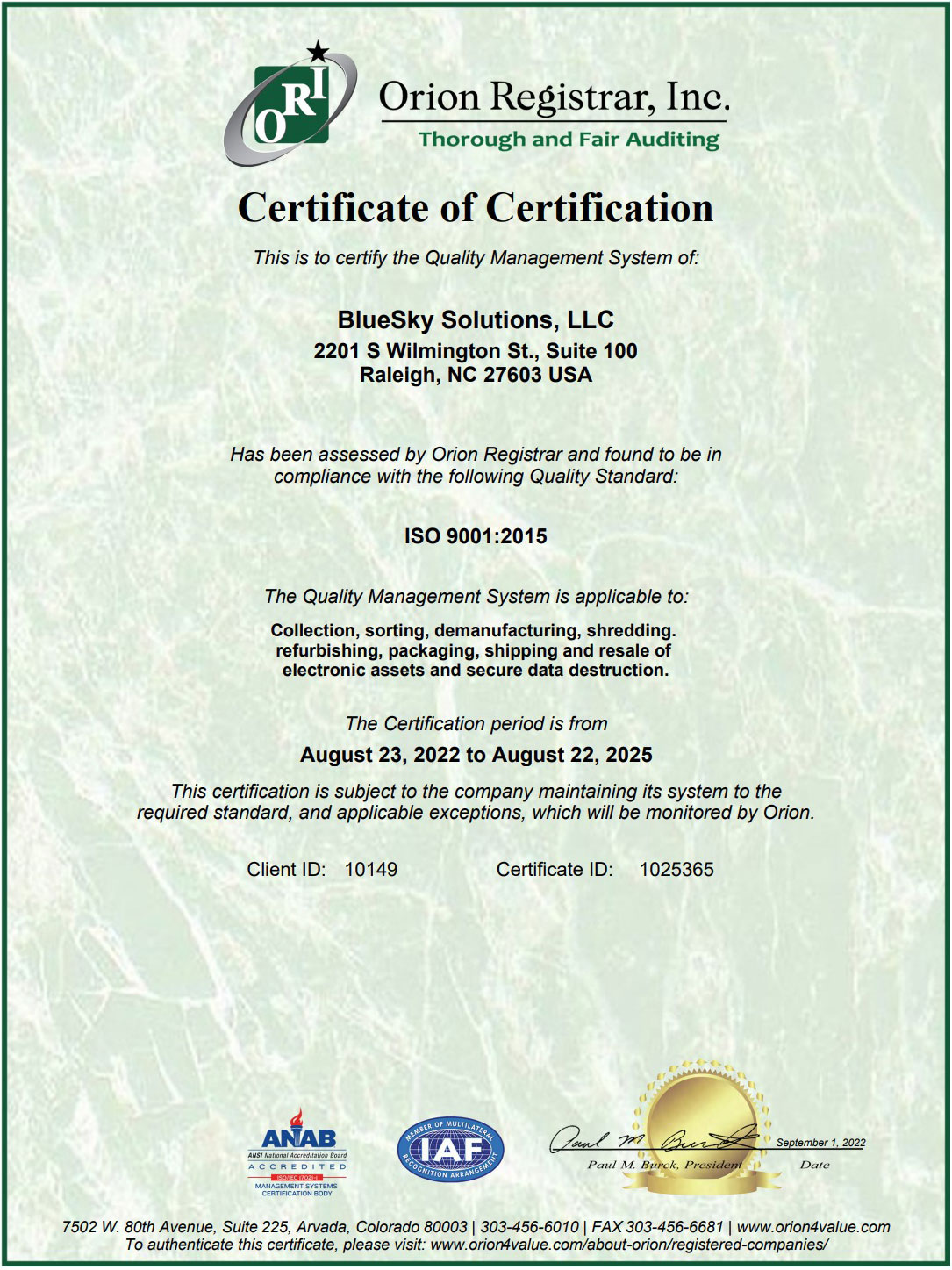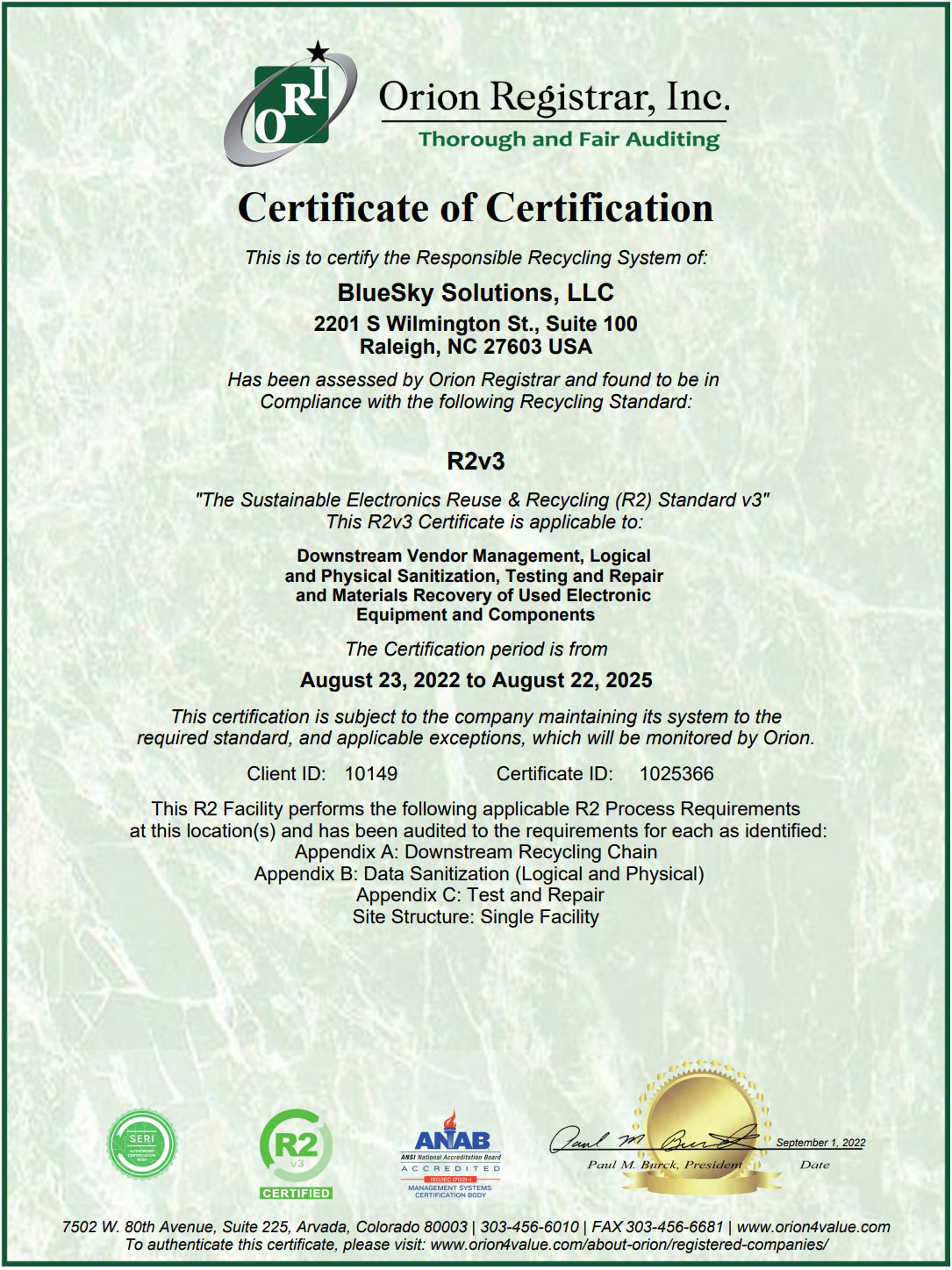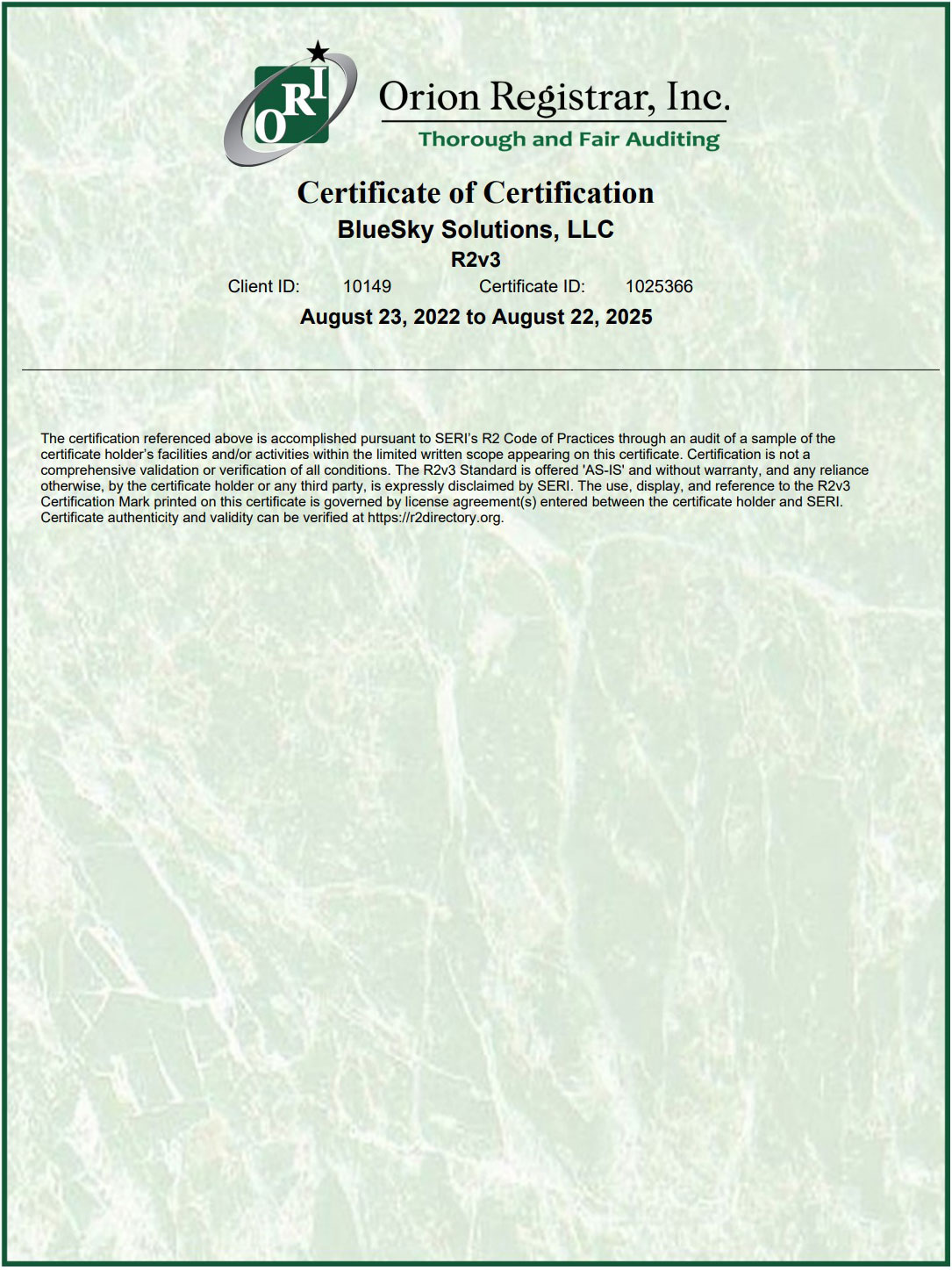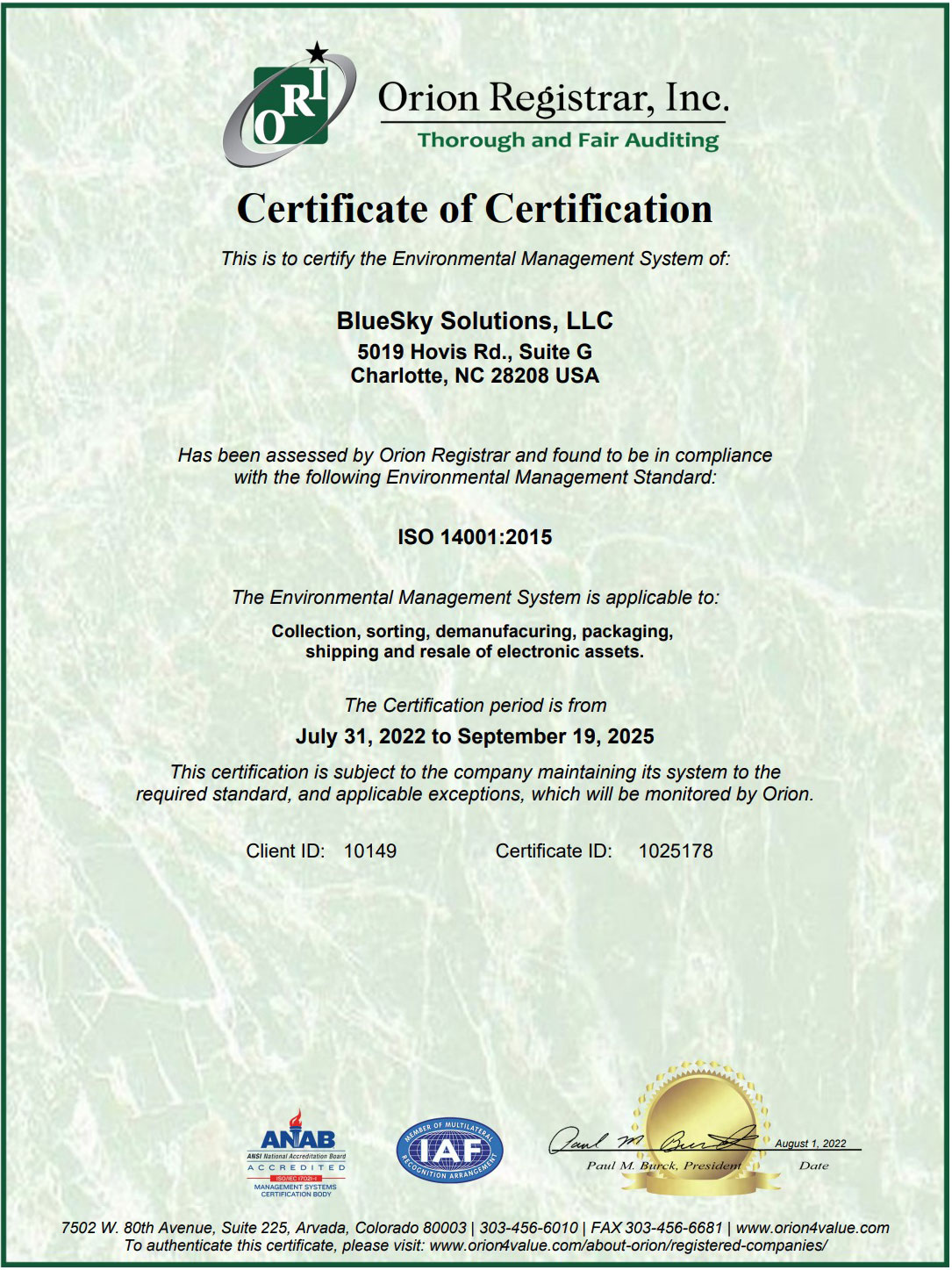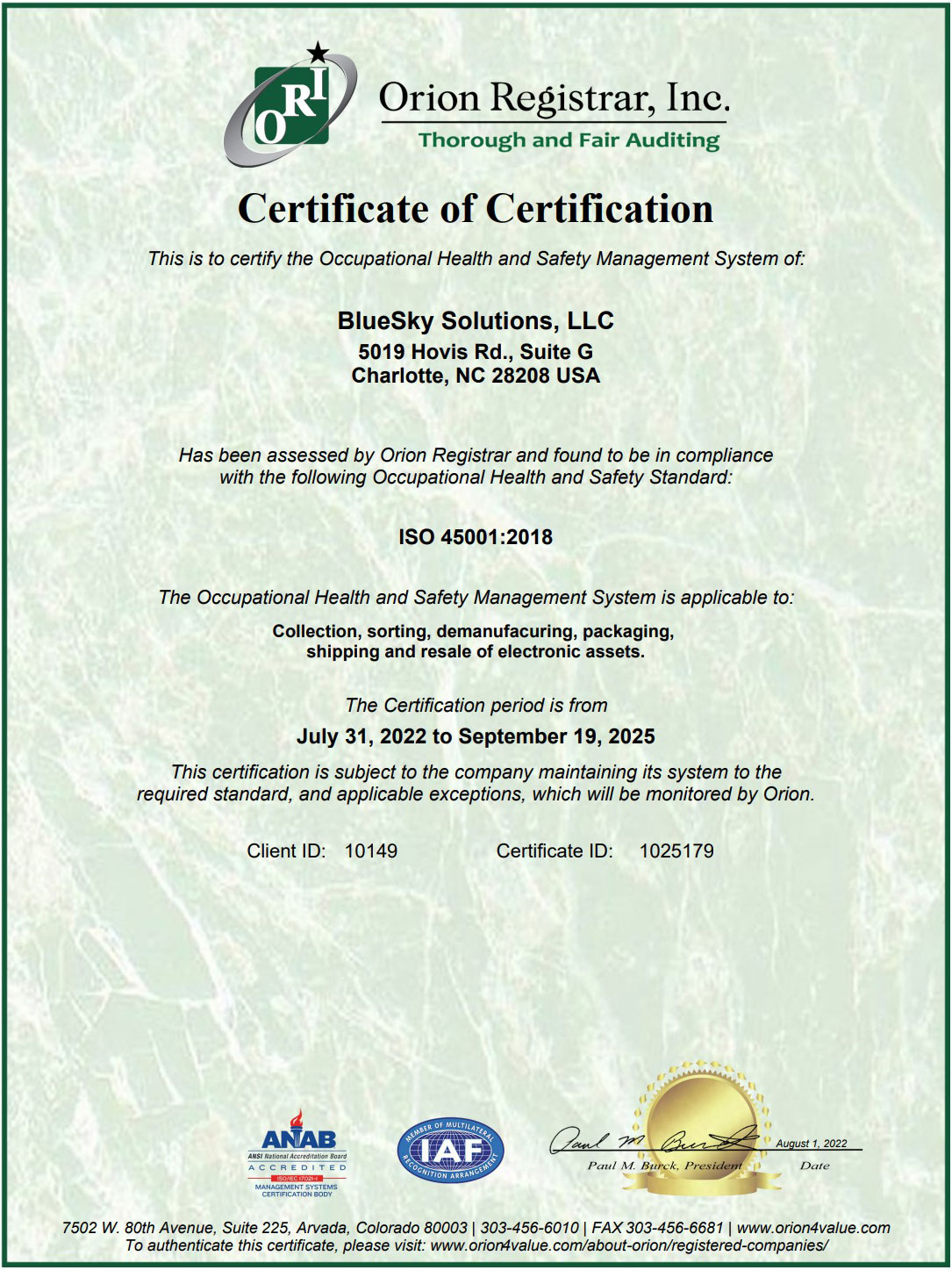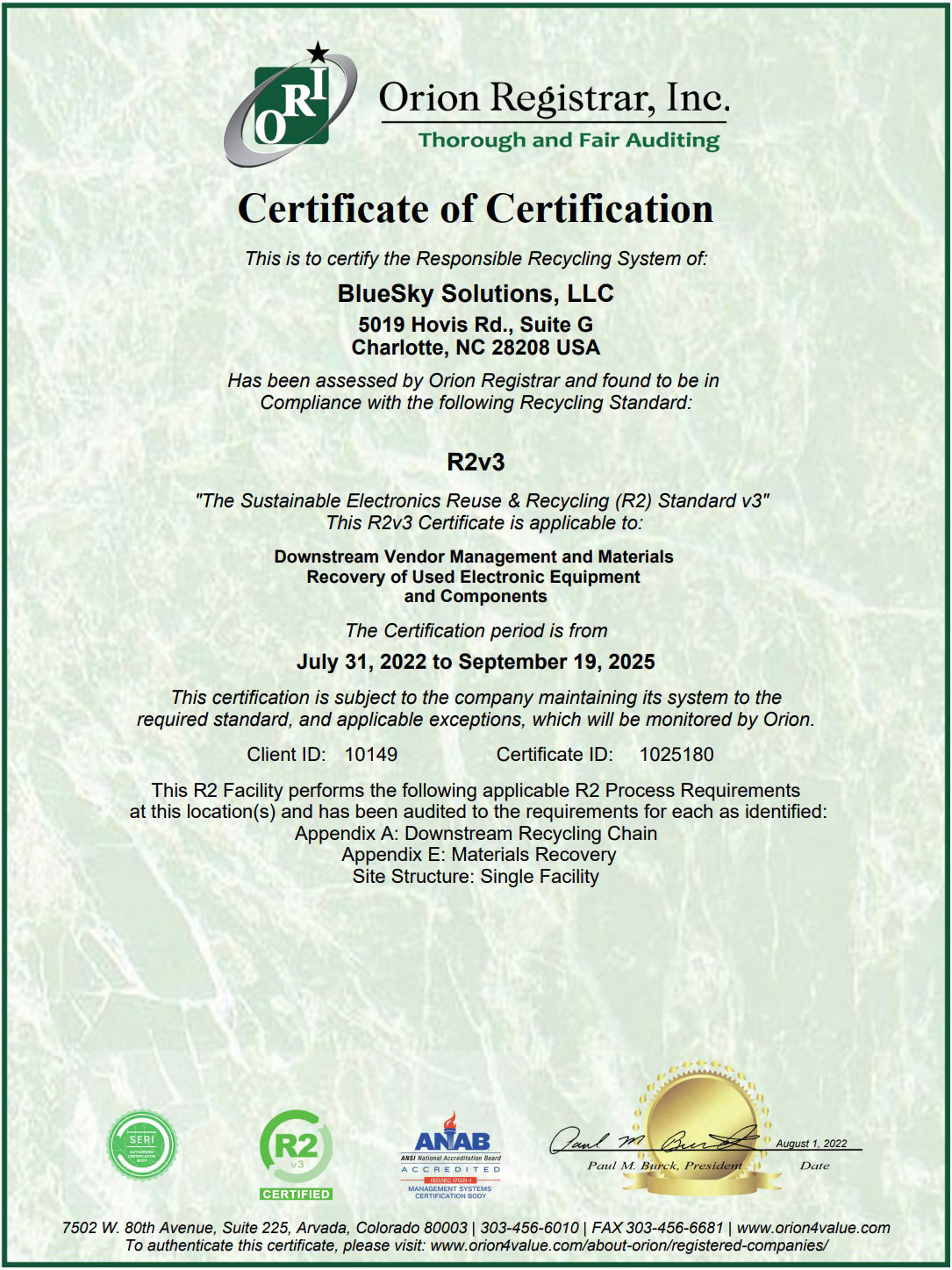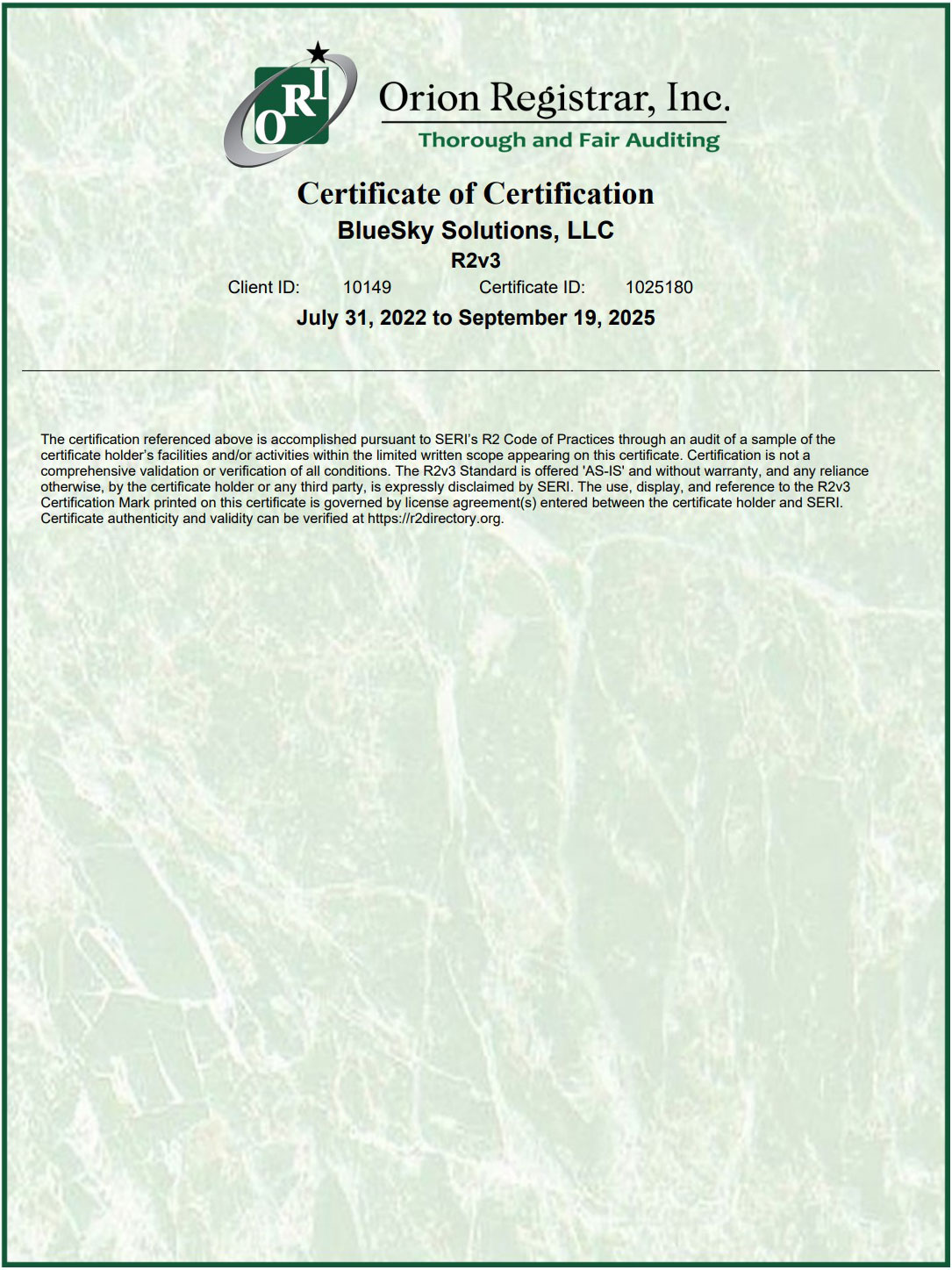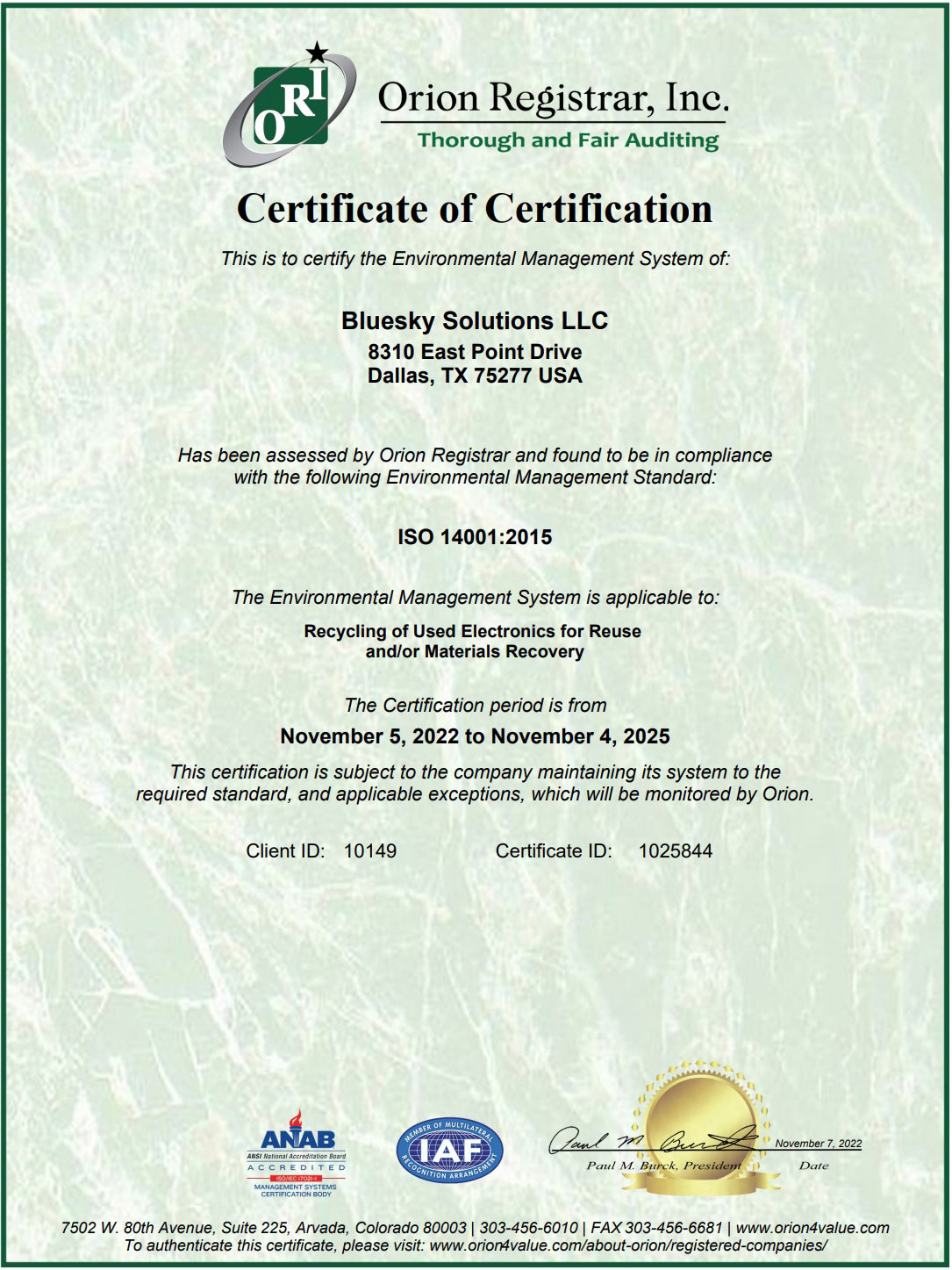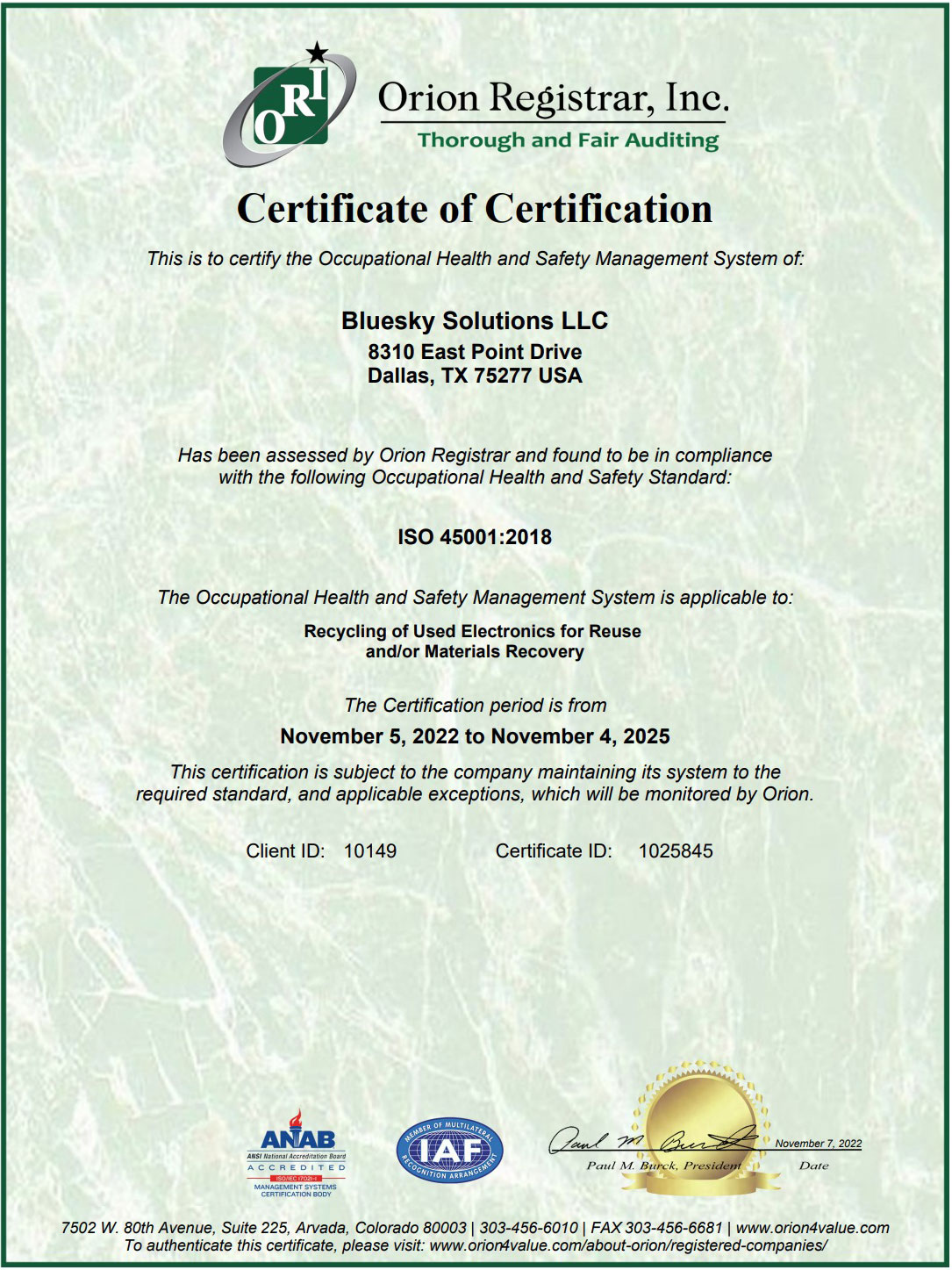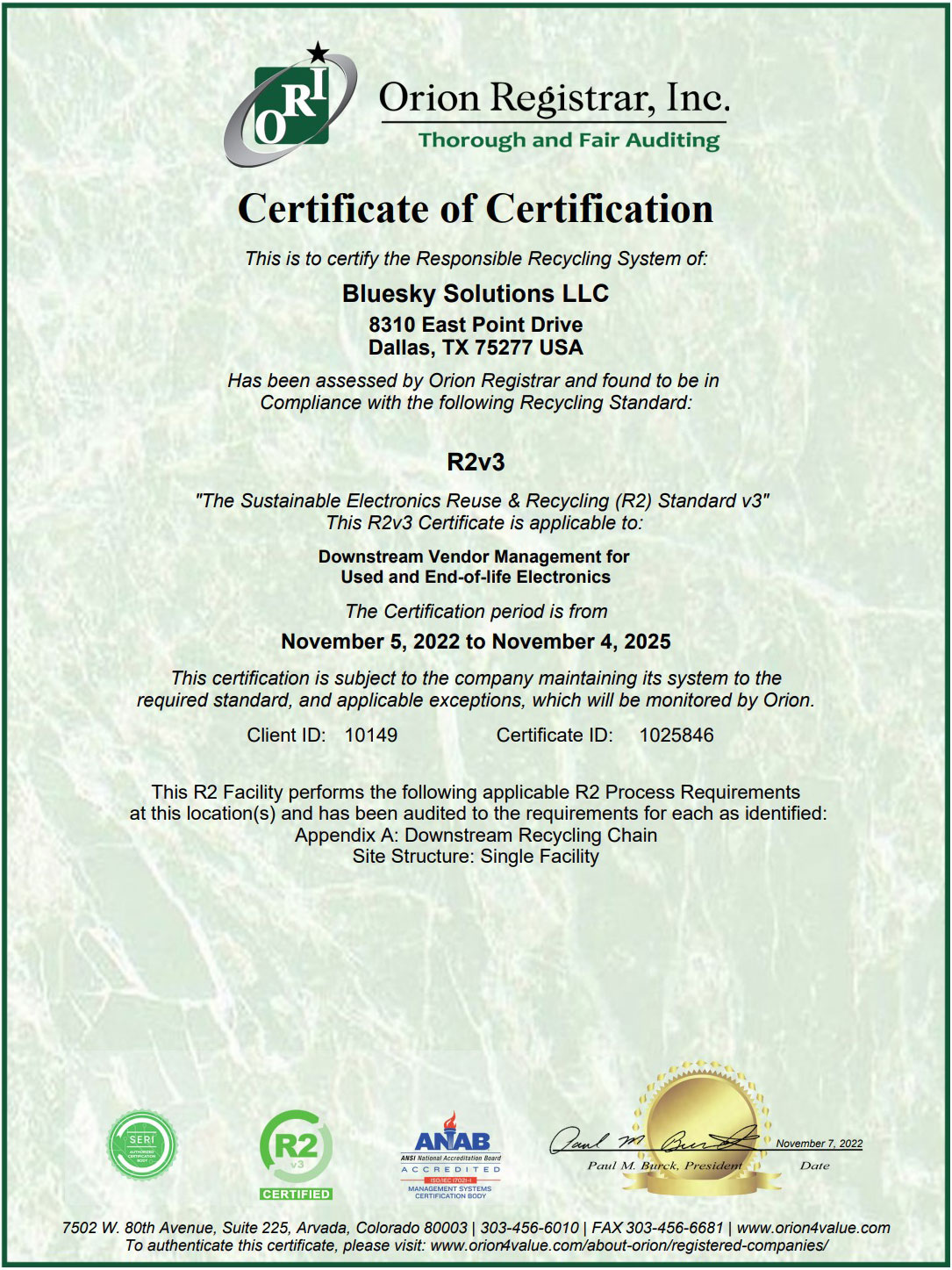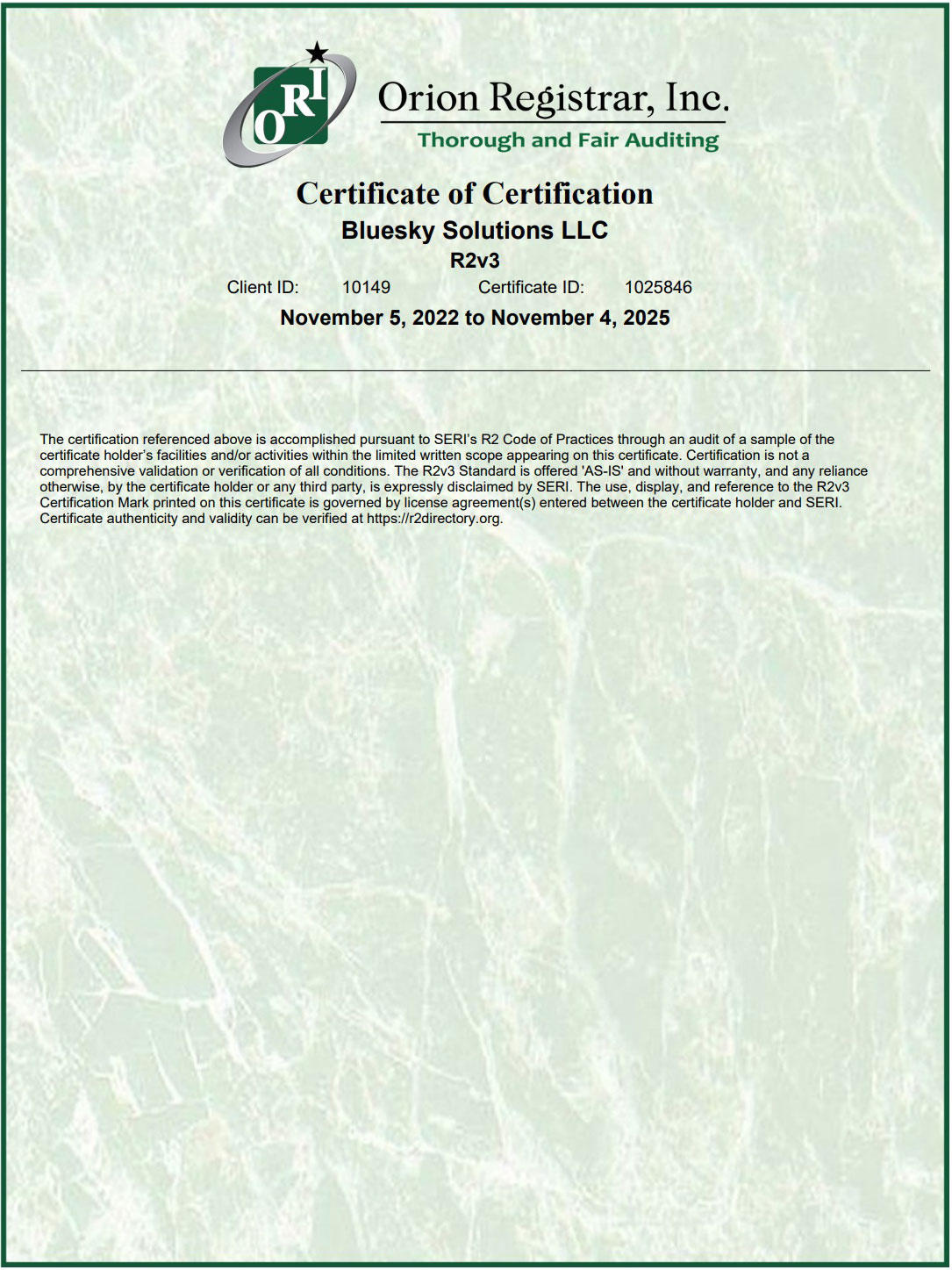 Televisions
Computers

Phones/Tablets

Batteries

CDs/DVDs